Venue Buyout
Velocity Esports can be your and yours alone with a full venue buyout. Ideal for large groups of up to 1,000, looking for a Next Level experience catered exclusively to your group.
Book Newport
Book Las Vegas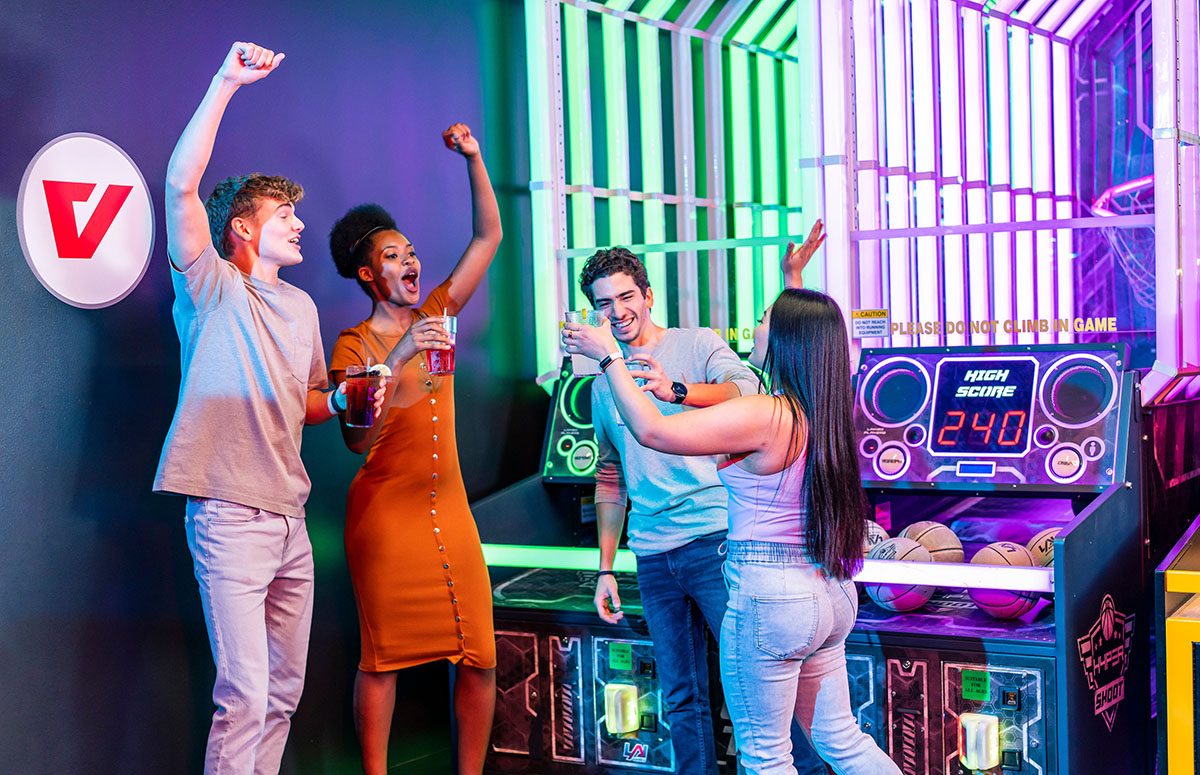 Are you looking for a fun and exciting way to celebrate a special occasion, host a corporate event, or reward your team? If so, you might want to consider a venue buyout at our entertainment center!
A venue buyout is when you rent out the entire facility for your exclusive use. You get access to all our amazing attractions, including arcade games, bowling, billiards, and esports lounges. You also get to enjoy our delicious food and drinks, our friendly staff, and our state-of-the-art equipment.
A venue buyout has many benefits for you and your guests. You can customize the space to suit your theme, style, and budget. You can choose the music, lighting, and entertainment options. You can also create your own menu from our catering options.
A venue buyout also gives you more privacy and flexibility. You don't have to worry about sharing the space with strangers, or competing for attention with other events. You can set your own schedule, and adjust it as needed.
A venue buyout is a great way to make your event memorable and unique. Whether you're planning a birthday party, a wedding reception, a product launch, or a team-building activity, we can help you create an unforgettable experience for you and your guests.
To book a venue buyout at our entertainment center, please contact us today. We'll be happy to discuss your needs and preferences, and provide you with a quote. We look forward to hearing from you soon.