Next Level Wednesdays - $4, $5, $6 Menu Items after 7:00 pm!
The party begins on Wednesday! "Next Level Gaming, Next Level Fun" featuring $4, $5, $6 offerings after 7:00 pm! Serving delicious offerings from Velocity Esports Bar & Grill, and 1 Hour Game Play with access to  our Arcade, Esports Lounge and Social Gaming Lounge!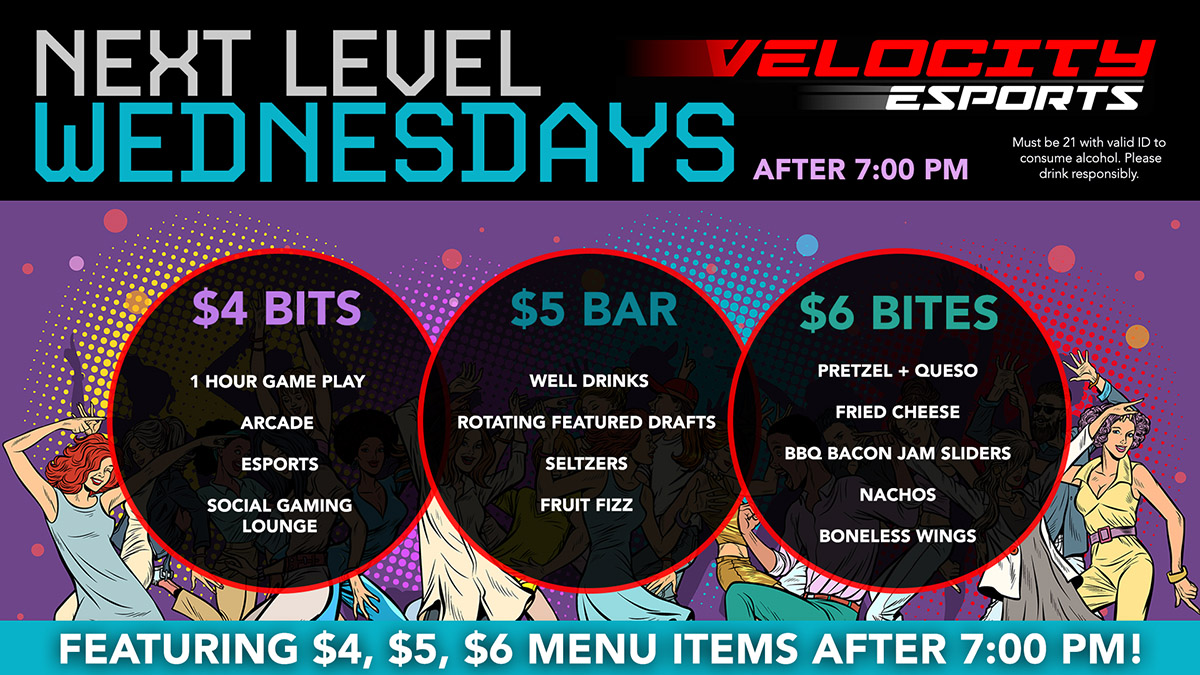 Active Military + Veterans + First Responders Discount
20% Off Food & Games Every Day. Must present valid Military ID or First Responders ID.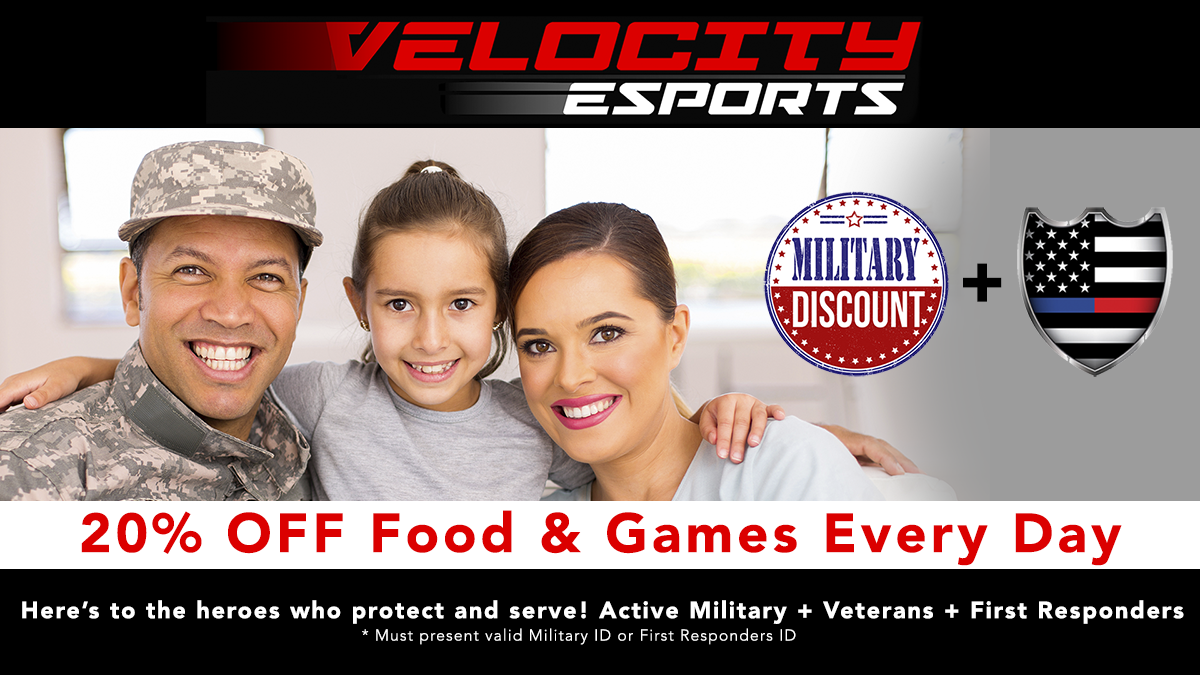 Happy Days $6 Menu Items from Monday - Thursday until 6:00 pm!
Mondays thorugh Thursdays until 6:00 pm! Hand stretched Cheese pizza (additional toppings $1.69), Rotating featured drafts and Drink specials featuring the Velocity Margarita!
Chicken Quesadilla  |  6 Wings  |  Add a side for $3 – Garden Salad or Fries  |  Barefoot Wines  |  Velocity Margarita  |  Veloci(tea)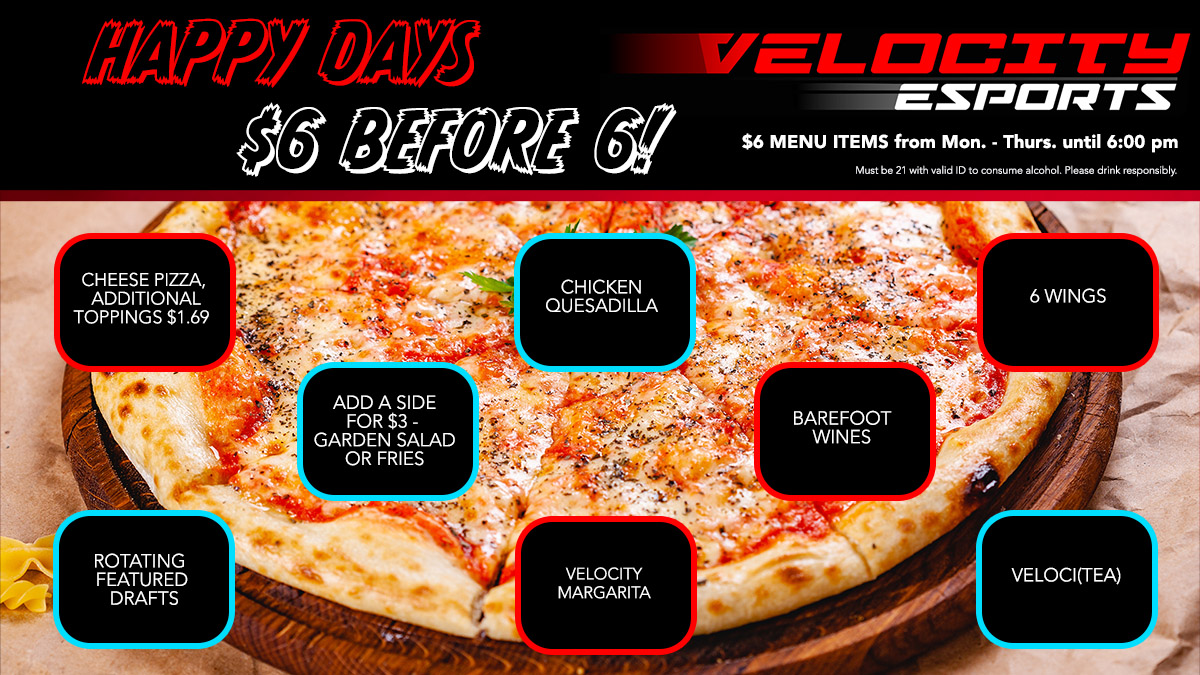 If you're looking for a fun and affordable way to spend your free time, you'll love our entertainment center. We have a variety of activities and arcade games that will keep you entertained for hours. Whether you want to play arcade games, bowl, shoot pool, or enjoy esports, we have something for everyone.
But wait, there's more! We also have amazing deals and promotions that will make your visit even more enjoyable. Here are some of the offers you can take advantage of right now: Next Level Wednesdays, Happy Days, and special offers for Active Military, Veterans and First Responders.
Sign up for exclusive offers and get great deals right in your inbox. These deals and promotions are only available for a limited time, so don't miss out! Come play arcade games at our entertainment center today and have a blast with your friends and family. You'll be glad you did!
To learn more about our entertainment center and  our arcade discounts deals and promotions, visit our website or follow us on social media. You can also contact us by phone or email if you have any questions or feedback. We look forward to seeing you soon!