REDEMPTION GAMES / PRIZES
Our Velocity Next Level Prize Store has something fun for all ages to redeem your tickets for prizes. Play redemption games and redeem your tickets on every visit or save them up for a larger prize! Take a break - it's time for some retail prize therapy.

Redemption Prizes
Our Velocity Next Level prize stores are packed with hundreds of the most popular prizes including candy, toys and plush items. With hundreds of fun prizes to choose from, don't forget to visit the redemption store and make your trip to Velocity's even more memorable!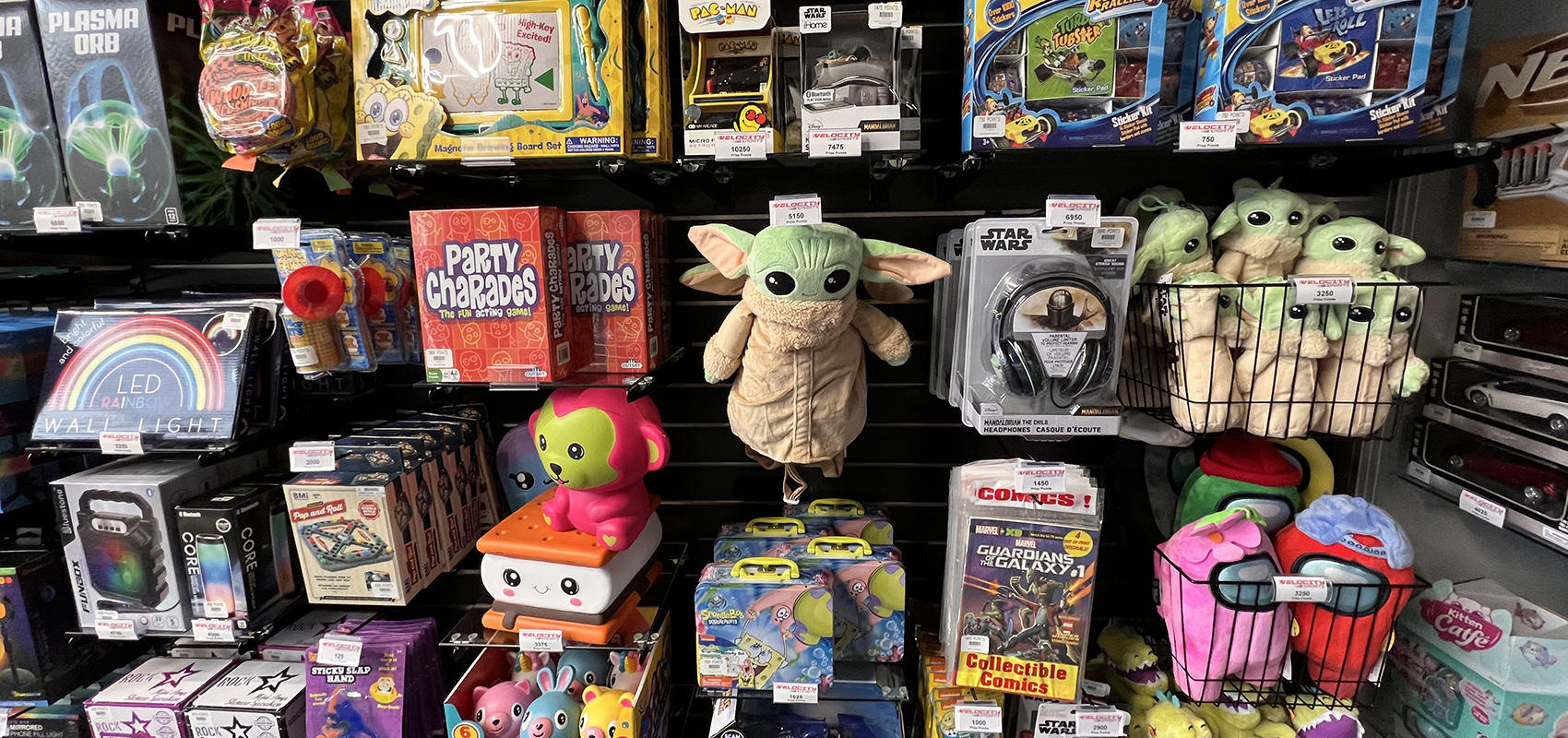 Do you love playing arcade games and winning awesome prizes? If so, you'll love our entertainment center. We have a huge selection of redemption games and prizes that will make your visit fun and rewarding.
Redemption games are arcade games of skill that reward you with tickets based on your score. You can then redeem these tickets for prizes at our redemption center. We have hundreds of prizes to choose from, ranging from toys and candy and plush items to electronics and games.
Some of our most popular redemption games are Monster Drop, Fishbowl Frenzy, Angry Birds, Big Bass Wheel and many more!
These are just some of the redemption games we have at our entertainment center near you. We also have classic games like skee-ball, basketball, air hockey, pinball, and more. No matter what kind of game you like, we have something for you.
So come to our entertainment center today and enjoy our redemption games and prizes. You'll have a blast playing your favorite games and winning amazing prizes. You can also sign up for our exclusive offers and come back for more fun!
To learn more about our entertainment center near you and our redemption games and prizes, visit our website or follow us on social media. You can also contact us by phone or email if you have any questions or feedback. We look forward to seeing you soon!